Youth Skills Training Program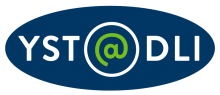 Youth Skills Training at the Department of Labor and Industry (YST@DLI) supports the development and implementation of experiential learning opportunities for students 16 and older. These locally developed programs are implemented in cooperation with employers and schools. Youth Skills Training programs include both classroom instruction and paid part-time employment and are approved and monitored by DLI.
Grants
Jan. 3, 2019:  Five partnerships awarded Youth Skills Training grants. The next round of grants will open in fall 2019.
View questions and answers about YST grants.
Requirements for YST@DLI program approval
Programs must be approved by us prior to students starting paid work experience. Revised approval forms will be available here by July 19, 2019. Contact Rich.Wessels@state.mn.us with questions.
Program guide
YST grants awarded 
General information about YST@DLI
More information
Questions or comments about YST@DLI?
Contact Rich Wessels, project manager, at Rich.Wessels@state.mn.us or 651-284-5184.