2020 Minnesota State Building Codes
NEW: Celebrating more than 50 years of the State Building Code.
​​​​​​The 2020 Minnesota State Building Code is effective March 31, 2020, except for the Minnesota Mechanical Fuel Gas Code, which is effective April 6, 2020.
It is the minimum construction standard throughout all of Minnesota. Although it is not enforceable by municipalities unless it is adopted by local ordinance, it creates a level playing field for the construction industry by establishing the Minnesota State Building Code as the standard for the construction of all buildings in the state.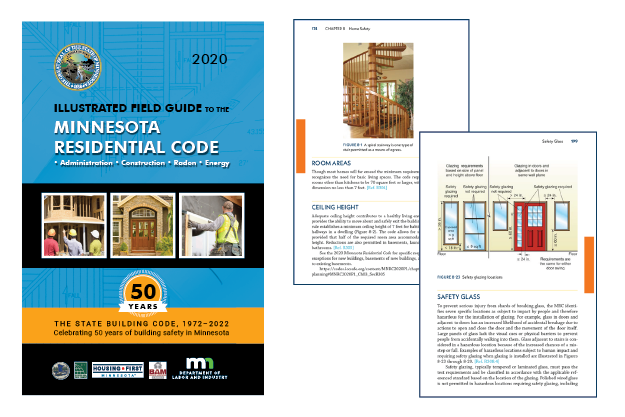 View or purchase the new Illustrated Field Guide to the Minnesota Residential Code.