Minnesota has more than 10,000 apprentices. During National Apprenticeship Week we are featured stories you shared with us about exceptional apprentices.
Find your path to success with apprenticeship.
---
Friday, Nov. 16
A positive attitude, strong work ethic and relentless curiosity makes Craig Bauer a perfect fit as an apprentice at Ardent Mills.
Bauer initially worked for Ardent Mills in the elevators, and in June 2017, he was accepted into the company's millwright apprenticeship program.
Bauer said the apprenticeship has broadened his mechanical and electrical knowledge.
"He is relentlessly curious about how things work. He is a fast learner who builds upon his past knowledge. No matter what job Craig is given he always has a smile on his face. It is obvious that he is going to learn something from every job," said Bauer's supervisor at Ardent Mills.
Bauer's goal for the future is to become a journeyman millwright and a certified welder. He has accepted leadership roles in the organization and is currently a union officer and shop steward.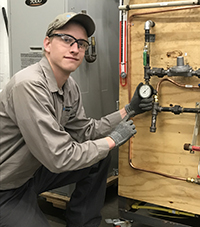 A passion for fixing things and hands-on work lead Blake Selvestra to apprenticeship.
After high school, Selvestra enrolled in the HVAC Technology program at Minneapolis Technical College. Upon graduating, he found employment with CenterPoint Energy as a Home Service Plus technician.  This allowed him to enter the UA Local 340 Pipefitter/Refrigeration Apprenticeship Program. Now a third-year apprentice, Selvestra continues to hone his skills while earning a good wage.  
"The instructor-led and on-the-job training I receive from CenterPoint Energy as part of the apprenticeship program makes me a better technician each and every day. I am able to apply that knowledge on a daily basis to make me a more productive and effective technician," Selvestra said. "I am grateful for this opportunity, and know I will carry the knowledge I learned from apprenticeship to wherever my career path leads me."
---
Thursday, Nov. 15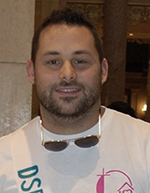 With an energy and passion, William Bourgeois is using registered apprenticeship to make a difference in the lives of others.
Bourgeois' path to apprenticeship began when he was hired by Mt. Olivet Rolling Acres in Chanhassen, an organization serving people with intellectual and developmental disabilities. Seeing his promise, Bourgeois' supervisor recommended him for the company's direct support professional registered apprenticeship program -- a program Mount Olivet Rolling Acres designed to develop the future leaders of their company.
"He strives to be better, makes those around him better and doesn't just settle for satisfactory," said his employer.
In June 2018 he completed his apprenticeship and has since been promoted to a program supervisor position overseeing four locations.
Jessie Malachesen's journey into apprenticeship began when she enrolled in a construction training program at Goodwill Easter Seals in St. Paul. After completing training, she was hired as a laborer with Schafer Contracting, a heavy-highway contractor, and was sponsored into the Laborers Apprenticeship Program in October of 2015.
Malachesen made the most of the training opportunities available to her at the Laborers Training Center in Lino Lakes. Recently, she was hired by McGough Construction.
Gary Larsen, the apprentice coordinator at the Laborers Training Center, said Malachesen's success is due to "being a hard-working individual with a positive attitude towards her construction career." In September she completed her apprenticeship and is now a journeyworker.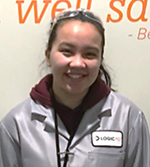 With a passion for her work, Caitlin Taylor is using registered apprenticeship to start her career.
Taylor began her apprenticeship when she was hired by Logic PD in Eden Prairie. Her supervisor was quick to notice her attitude toward learning and that she showed an interest in expanding her knowledge, and becoming a valuable asset to the company.
"Caitlin has great work ethics and has always shown the eagerness to learn new things," said her employer. "She likes challenges and is never afraid to take on new assignment, she is a quick learner and very self-motivated."
Registered apprenticeship has broadened Taylor's knowledge of the manufacturing process, and opened more learning opportunities for her. It has also exposed her to more advanced skills training that will be useful for her future goals. She hopes to complete her apprenticeship program and become a soldering technician. She is also pursuing a degree in electronics.
---
Wednesday, Nov. 14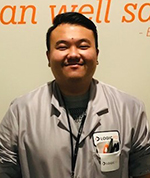 Kuright Vue is an apprentice who has a passion for learning new skills and becoming a leader.
Vue began his apprenticeship in July 2018, when he was hired by Logic PD in Eden Prairie. He immediately showed an interest in becoming a machine operator and applied for the company's registered apprenticeship program and was one of the higher-scoring candidates assessed for selection into the program.
The registered apprenticeship program at Logic PD has given Vue access to better training and resources to develop his career in electronics manufacturing. It has also inspired him to want to help train others in advance skills.
"My goals are to take in as much technical knowledge that is provided to me. And, eventually, set myself up to grow into a higher skilled role such as a manufacturing technician," Vue said about his future goals.
 
Eighteen months after graduating high school, Caitlyn Liljedahl applied with the North Central States Regional Council of Carpenters Floor Covering Apprenticeship Program. Soon after she was hired by Sonus Interiors learning her craft at the renovation of the Minnesota State Capitol.
"She has a great attitude, and is willing to learn everything that is put in front of her. She is neat, presentable, and catches on quickly. We see a lot of potential to make Caitlyn a very well-rounded installer in both the installation of carpet and resilient flooring," said her employer.
Liljedahl is proving herself to be a great leader to other apprentices in the trades. Through dedication, hard work and having a great attitude, she is setting a positive example to other young people entering apprenticeship.
---
Tuesday, Nov. 13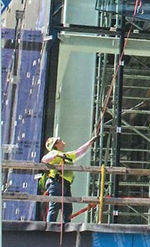 After years of working in accounting and merchandising, Jean Fields decided to switch careers and try something very different. In 2015, while talking with a neighbor, she learned about the apprenticeships available through the Finishing Trades Institute of the Upper Midwest. Soon after she began her apprenticeship as glazier working at construction sites.
One her favorite projects on which he has worked is the recent renovation of the Target Center in downtown Minneapolis. 
"I love it, and I wish I'd known about it years ago," she said of her new career. 
In September 2018, Fields completed her apprenticeship, and has the distinction of being the first woman in Local 1324 to become a certified welder. She works for Empirehouse, Inc., a women-owned company based in Mounds View, and is studying construction technologies at the Finishing Trades Institute of the Upper Midwest.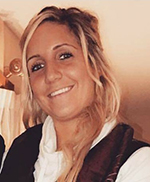 Katelyn Zelko's path to apprenticeship started after high school when she began working a construction job to support herself and young son.
While working at a construction site she was approached by a representative of the Cement Masons Local 633 who shared the benefits of their registered apprenticeship program. She was later hired by Ryan Companies as a cement mason and he employer sponsored her into the Cement Masons' apprenticeship program.
"She always has a great attitude, and her work ethic is amazing. To watch her learn a trade and progress in her apprenticeship all while raising a kid on her own has been a joy," said one of Zelko's instructors.
Registered apprenticeship has allowed Zelko to have not just a job, but a career that provides a great wage and benefits and allows her to support her family. She hopes to one day pursue a foreman role and be an advocate for women considering a career in the building trades.  
---
Monday Nov. 12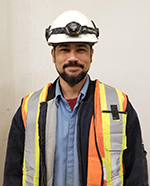 With a multitude of skills and a positive attitude, apprentice Ted Breheim is in high demand around the jobsite.
The son of an aviation mechanic, Breheim grew up around the helicopter repair garage. After high school, he joined the Army and served in the 82nd Airborne. He was an infantry team leader and was deployed in Kosovo for 18 months. After completing his military duties he studied HVAC and facilities management. 
Breheim started at Ardent Mills as a utility sweeper, and his talents and positive attitude were quickly recognized. When an apprentice millwright positioned became available, he completed the entrance test where he recorded the highest score ever at Ardent Mills.
"He is a 1-year apprentice with the polish, poise and confidence of a 5-year journeyman. We are fortunate to have him on our team," said his employer.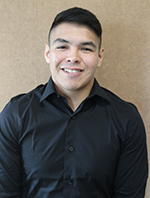 A unique apprentice with many hidden talents, Santos Verdinez is fast at determining how to complete the project.
He applied to Buhler's customer service engineer apprenticeship program in 2017. He was a little uncertain when he first started, but with some coaching, his confidence grew. Verdinez became an "A" student in his related technical education at Dunwoody College, and is recognized for his abilities in updating equipment and electrical, mechanical and machine operation.
"Santos is a very good person with extreme honesty and values. Whatever position he takes he will master it, and become the best at. Santos is one of my best students. He is always the first to volunteer for any job regardless of how unpleasant some of them might be," said John Nelson, Buhler's apprenticeship instructor.
---
Sunday Nov. 11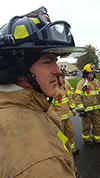 Sam Severtsgaard – the top recruit in his class at the St. Paul Fire Department – joined the department as an apprentice in 2016. He quickly developed a reputation as being a hard worker with a great attitude. No matter how difficult or long the shift, Severtsgaard maintains a positive attitude through it all.
 "Professionally, my focus is on completing the apprenticeship and seeking out further learning opportunities. The apprenticeship is just the beginning of a career in the fire service, and with that as my foundation I hope to focus on improving in my areas of interest," he said.

Severtsgaard is a United States Marine Corps veteran. He served three tours of duty in Iraq, and is a recipient of the Purple Heart. Severtsgaard has recovered from serious wounds received in combat and continues to serve, this time as a firefighter and paramedic to the citizens of St. Paul.