National Apprenticeship Week 2017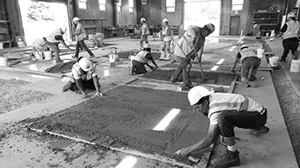 National Apprenticeship Week in Minnesota was Nov. 13-19, 2017. It gave the apprenticeship community the opportunity to tell its stories and share with businesses, industry, labor, education, students and others the advantages of developing careers following the apprenticeship model.
Representatives from Apprenticeship Minnesota visited apprenticeship programs throughout the week.
Events
View our National Apprenticeship Week 2017 event schedule.
Resources
Questions about apprenticeship?
Contact us at 651-284-5090 or dli.apprenticeship@state.mn.us